TRAKTOR
01
DOMAIN
Music - B2C
Acquisition, Retention & Engagement, Conversion
02
TEAM
3 Product Managers
3 Designers
3 Engineering Teams
2 QA
03
CONTRIBUTION
Product Management
Product Design
04
PRODUCTS SHIPPED
Traktor Pro 3
Traktor DJ 2
Traktor Kontrol S4MK3
Traktor Kontrol S2MK3
Traktor Kontrol S3
TRAKTOR is a modular DJing ecosystem that let's you do more than just mixing two tracks.
Intro
TRAKTOR is a DJing Hardware + Software ecosystem, disrupting the industry - for both PRO and beginner DJs enabling them to do more than just mixing two tracks.
My Contribution
I joined as a senior product designer in Traktor team and was the only designer when I started. Evolved to leading a team of 3 designers, partnered closely with product and engineering leads, steered 3 engineering teams, and was instrumental in shaping the product vision.

Navigating engineering bottlenecks, I almost had to become an investigative journalist to understand why certain features were not released inspite of getting millions of use requests.

Released long requested features like parallel waveforms, brought in objective data driven decision making and managed to release 3 hardware products and 2 software releases w/ a bunch of updates in between.
Patterns
Some of the patterns we noticed from user research, which were just not only zoom calls but actual in-the-DJ booth talks and observations.
01
DJs wanted to have fun on stage, do a bit more than mixing 2 decks but in a safe drunk proof manner
02
Despite the advantages of Laptop DJing, it is looked down in the industry - has image /setup issues
03
Existing users are unaware of all the functionalities cause it needs some time setting up and needs a bit of learning curve
04
DJs would often loop the end of tracks to buy time to look for the next track.
05
The list of user requested features were growing and Traktor needed to first build competitive parity
06
Different setups, some like using Traktor w/ modular controllers while others use it w/ club gear / turnstables / add other gear like drum machines and Ableton.
What it used to be
UX was convoluated at every section, interface started looking dated.
The challenge was to modernise, clean but still retain the muscle memory of the users.
What is it now
Not just the UI but every part of the app was given a revamp after a lot of user testing, prototyping and actually trying out different versions int he club.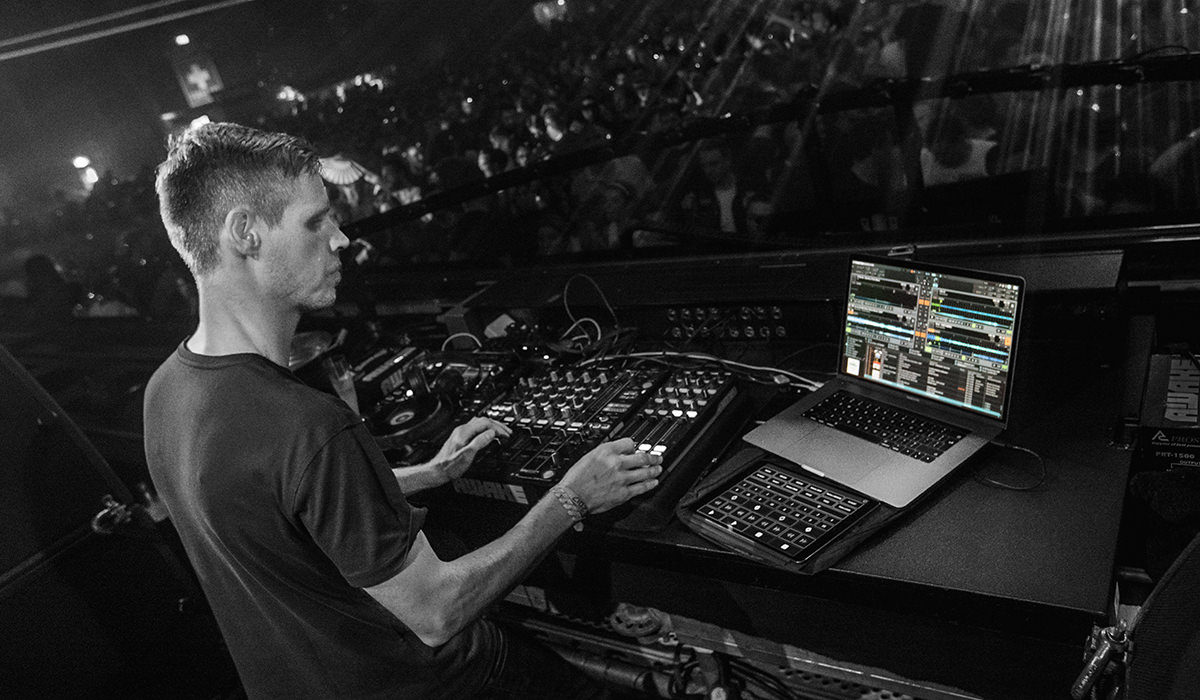 Performance
What took like 7 steps and a lot of setup and manual programming of sounds, this was replaced by on the fly laytering via just a twist of a knob.

Users wanting more depth in editing the patterns can do so on demand.
Business ROI
Better UX and more fun way of performance leading to new revenue streams
This new Pattern Player also paved the way for subscription for the app since new sounds and pattern kits can be introduced by tastemakers
Parallel Waveforms
This has been a long requested feature but somehow was never really implemented due to engineering bottlenecks / product resistance. Managed to sneak this feature in, this received 1000s of reddit posts / youtube reviews and forum feedback.

01
The Challenge
20 year old code and user base.
Had to come up with intereventions that doesn't disrupt muscle memory of existing users, but still address the user needs and most requested features which were often a technical challenge to build.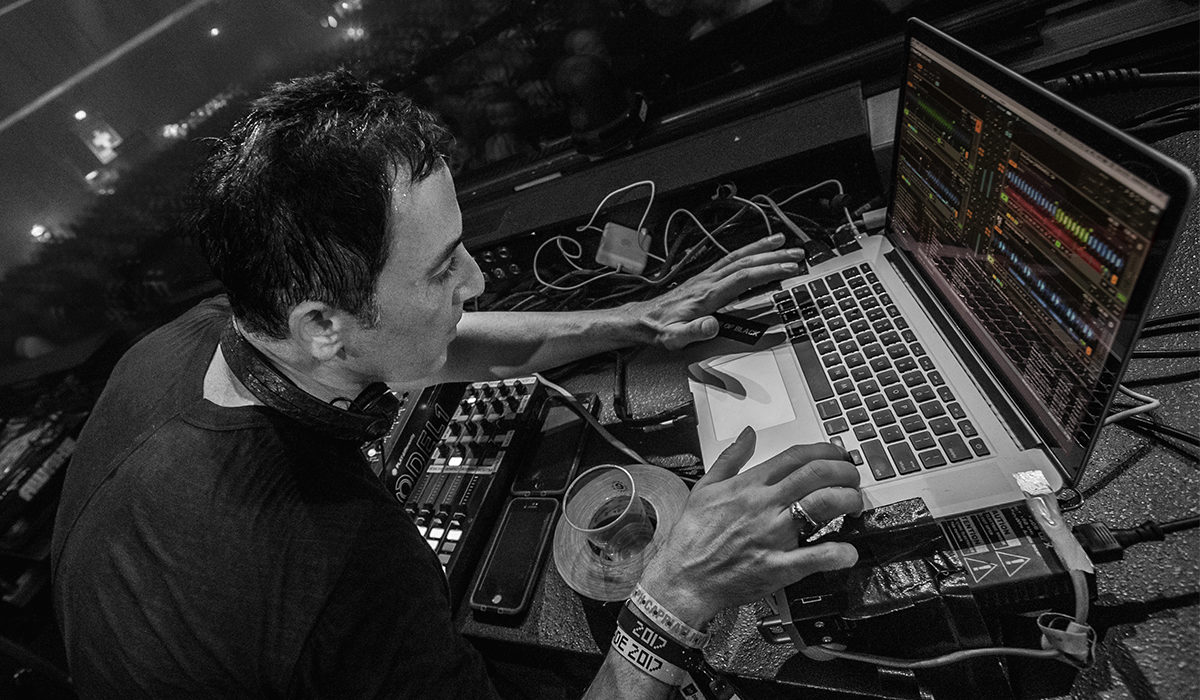 02
The Research
Initial Questions
To begin, we set the course for our research by asking ourselves:
What DJs love about Traktor Pro?
What do they don't like?
How does different mode of Traktor's usage looks lik, be it - preparation at home, performing in clubs and post performance rituals like recording and sharing of sets (promotion)
Ethnography & Interviews
We began our research by visiting and observing DJs at each of these different contexts. Preparation was just not restricted at home but also in flighs and taxis.
To attain a nuanced and learned understanding of DJ's performance, we conducted qualitative interviews seeking to understand motivations, behaviors, and rituals. Instead of inviting them to office, we would regularly visit clubs and other venues to see them in their real context of use.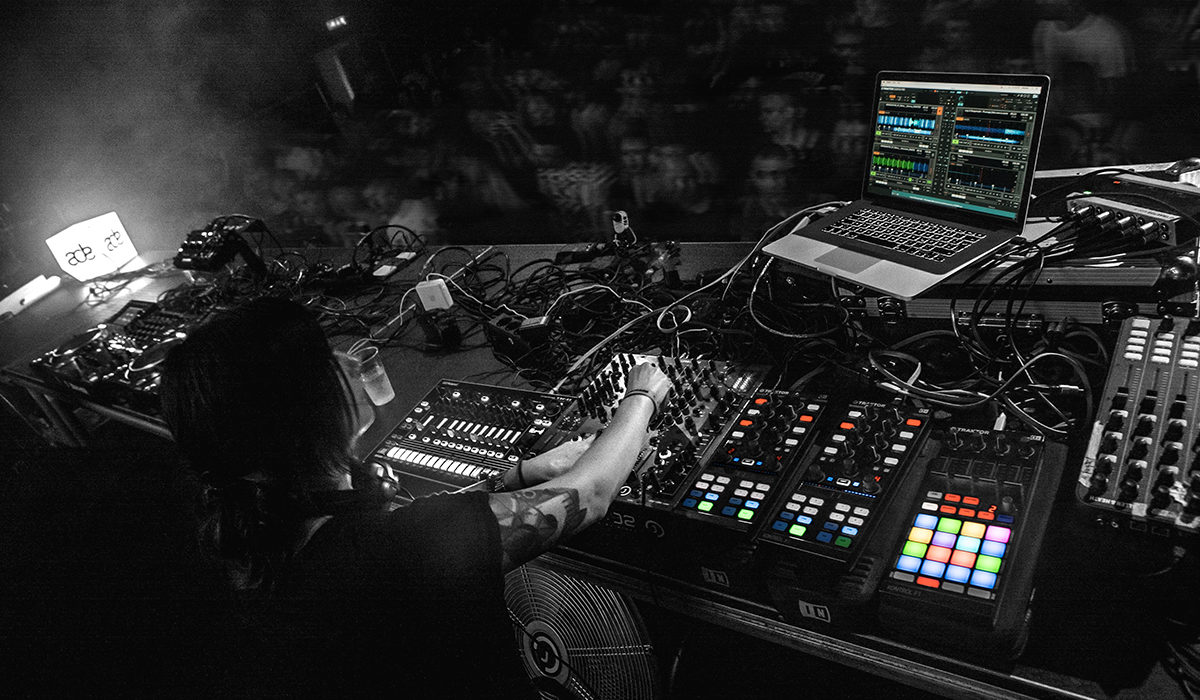 03
Insights
Frustrations described by DJs confirmed for us that people's experience with Traktor is great — until they face issues like
"I left Vancouver before I had a chance to bring it in. Fabric glue stopped working in London. Has really bothered me considering how good their products can be."
"In 2013, I was on a hunt for a jacket to climb Kilimanjaro but one that I can still wear in the city's winter too. I learned the hard way that you're supposed to wash these jackets regularly/often to keep the waterproofness etc. Basically something went wrong when I once washed my Beta AR..."
"Once I figure out the fabric glue situation I'll stand by them 100%. But if I'm paying this kinda money for a jacket I want it to stay strong for longer than a couple years."
04
Habits
Our interviews also confirmed that customers care for their garments in unconventional and potentially damaging ways, listening to advice from friends and family over official resources.
"Just with dish soap, I wash it or dry clean."
"I use a hose to clean it, so it doesn't remove coating, especially after I come back from camping. I make sure I air dry the jacket. I know heat is not good for the jacket, so I don't put it near a heater or a dryer."
"At most, I go over it with wax cause it's cotton."
05
Current Discrepancies
Using data from our interviews, we mapped common journeys that DJs may take, from their first connection with Traktor, to active performance, and eventual closure of the app.

Discrepancies between Traktor's expectations and analytics / qualittative data confirmed for us that there is an opportunity to further leverage the current touchpoints.
Expectation
Traktor is known to have the best performance features and it was a common consensus that DJs opt for Traktor for the perfomance abilities.
What actually happens
DJs not trying performance features in the fear of messing up a set.
Expectation
Traktor expects DJs to have a well prepared collection / playlist.
What actually happens
DJs don't often have the time to prepare and often struggling to find the next track.
Expectation
Traktor users don't actually want parallel waveforms and there'sonly a certain set of forum users who want it.
What actually happens
Almost everyone wants it.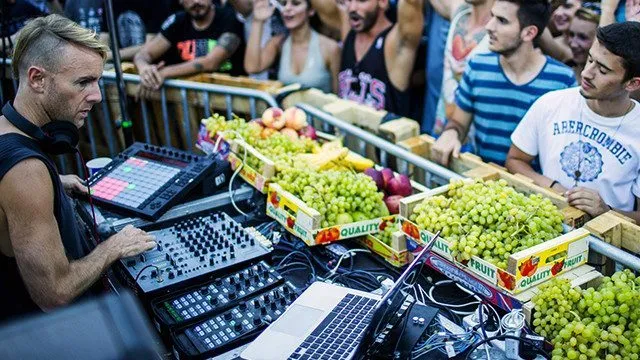 06
Journey Maps & Personas
From the information our team gathered, we create journey maps that described a DJ's typical experience regarding product knowledge and product care in-stores and setups..
Job stories were also created and used as tools to guide the direction of our project. The three personas were created with more of a storytelling narrative and include the Club DJ, the trouting DJ, and the wedding DJ. Ultimately designed a fourth persona, casual DJ was also relevant.
07
Design Focus
The frictions confirm that there is an opportunity to further leverage Traktor's current touchpoints to make performance fun and accident proof.
We quickly understood that delivering the burning user requests and thenfun performance features would renew interest in Traktor..
Design Question
How can we make DJing w/ Traktor fun again?
08
Co-Design Workshop
I helped facilitate a workshop better understand the wants, needs, desires and feasibility of ideas for an intervention. In this workshop we better understood the lens of performance through Traktor employees. Together we did activities like Visual Toolkit, Mashup, Spider, Crazy 8's and made a journey map.
09
Ideas for Intervention
Over the course of a few weeks, we came up with online and in-club 100 ideas, with each intervention tackling product care in its own way. I facilitated some design sprinting, design thinking, and sketching activities as well as had spontaneous ideation sessions on our figma board.
10
Decision Making
James Helm from Intuit once said:
"It's difficult to watch someone struggle. In fact — so much so that most well-meaning folks offer up solutions without truly understanding the problem. Assumptions are the death of design. Not only do they cloud our ability to solve customer problems, assumptions also impede our ability to help unstick teams."
Throughout this project we received critique and feedback from our work which was invaluable to our team. The feedback we received from the people we interviewed, our peers at Traktor and everyone else in this industry.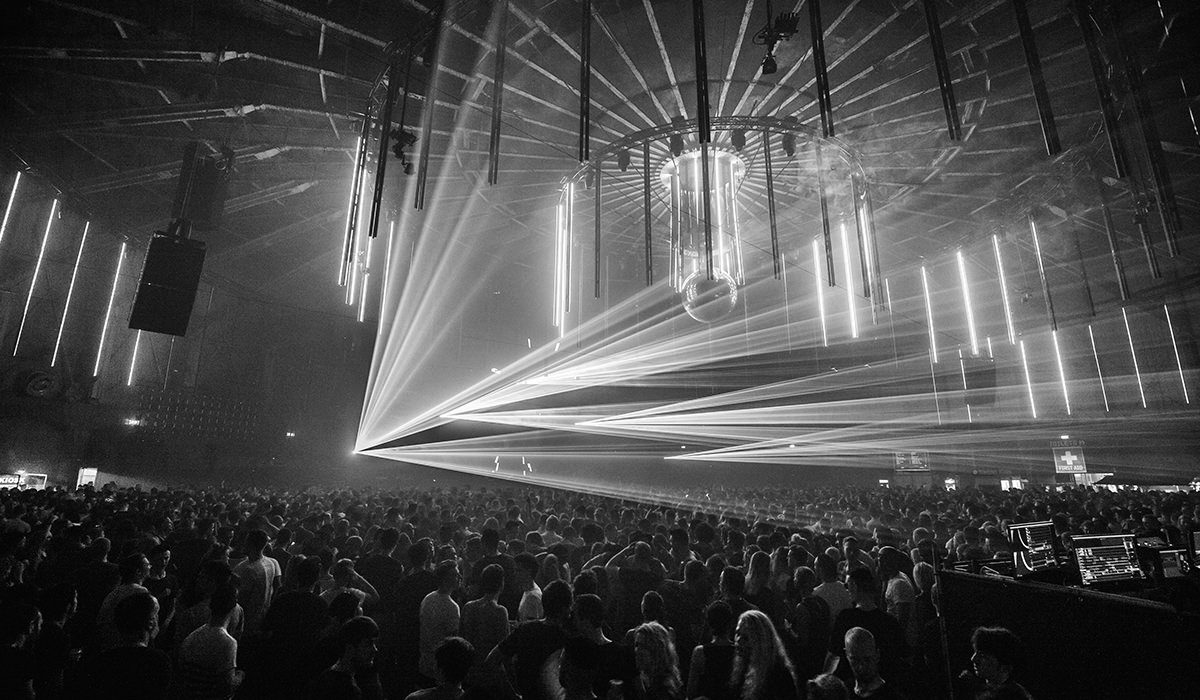 11
Reflection
Our process throughout this project was never linear, it was constant diverging and converging from critiques and meetings with DJs, and ourselves.
We also spent a long time deciding the product roadmap, low hanging fruits in conversation w/ engineering and product teams
I'm also a DJ and I did my best to set my personal bias aside and fight for the real users of the app. I am forever grateful to Native Instruments for giving me the opportunity to shape the future of DJing.